Your search for products by Gillette yielded 7 results. You are on page 1 of 1.
Revise
or
New
Search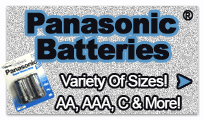 Compare

Gillette 2 In 1 Oil Control Trial Size Face & Body Wash. Micro-bead formula helps provide a Deep Clean. Lower surfactant level to keep from drying skin. Unleash the Power of your Shower. 1.7oz bottle.
Compare

Gillette Fusion ProGlide Styler. Master your style with one precision tool. Trim with Braun engineered technology. Slim and easy to maneuver for even trimming. Includes 3 combs or custom length. Shave with Fusion ProGlide Power. Gillette's most advanced blades (first four blades). Incredible comfort and closeness. Edge with precision edge blade. Designed for crisp, defined lines. (Use Fusion ProGlide Clear Shave gel for shaving accuracy). Contains: 1 - Trimmer 5 - Catridges 3 - Combs 1 - Battery
Compare

0.42 oz invisible solid antiperspirant & deodorant in travel size plastic container. Fresh Blast.
Compare

Gillette Satin Care Shaving gel for women. 2.5 oz aerosol can. This wholesale cheap discount bulk travel size shaving cream gel for women can go anywhere with you.
Compare

Gillette Series Shaving gel. 2.5 oz aerosol can.
Compare

Gillette Foamy Regular Shaving Cream. 2 oz aerosol.
Compare

Gillette Series after shave lotion. 2.54 oz plastic bottle.