Your search for products by Singer yielded 139 results. You are on page 1 of 14.
Revise
or
New
Search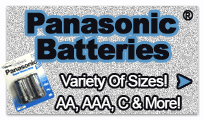 Compare

SINGER-Deluxe Sewing Kit. This compact kit will fit just about anywhere: purse; tote; backpack; desk drawer and any other small space. This kit contains all the necessities to get through the day! Kit contains 10yd/9.1m of twenty colors of 100% polyester thread; scissors; plastic thimble; paper tape measure; needle threader; needles; buttons; snaps; foam pin cushion and a compact plastic travel box: 3-1/4x4-3/4x1in. Imported.
Compare

Iron-On Patches 5x5" 2/Pkg-Black. SINGER-Iron On Patches. Each package contains 100% cotton fabric patches ready for an iron. Patch; decorate or die-cut and applique with these versatile patches. Machine wash and tumble dry. This package contains two 5x5in Black patches. Made in USA.
Compare

Stitch Free Fabric Glue-1 Ounce. SINGER-Stitch Free Fabric Glue. No sewing needed! 100% non-toxic; non-flammable and acid-free. This package contains 1oz/30ml of glue in an ergonomically designed; convenient and easy to use pen shaped applicator. Imported.
Compare

Fastener Variety Pack- . SINGER-A fastener variety pack in a pink stackable screw top container. Includes assorted types and sizes in black and silver. Cylinder container measures 2.6x1.5. Contains 48 hook n loop eyes 24 sew on snaps (small medium and large sizes) and 6 hook n bars.
Compare

SINGER-Braided Polyester Elastic. This package contains 8 yards of 1/4 inch wide white elastic. 72% polyester; 28% rubber. Imported.
Compare

Vinyl Tape Measure-96" Yellow. SINGER-This 96 vinyl tape measure is perfect for measuring curved and flat surfaces! Accurate and lightweight.
Compare

Hand Needles-Assorted 45/Pkg. SINGER- Hand Needles. Assorted Emboidery Darner and Sharps. 45pcs. Made in China.
Compare

Decorative Straight Pins-100/Pkg. Heads of the pins are various shapes: flowers stars butterflies and more in a variety of bright shades.
Compare

Button & Carpet Thread 50 Yards-Black. Extra strong for heavy fabrics.
Compare

Safety Pins-Sizes 00-3 225/Pkg. SINGER-225 safety pins in a resealable container. Pins are brass plated and nickel plated. Sizes 00 0 1 2 and 3. Warning: This is a sharp product. Keep away from children.