Your search for products in Blankets & Throws priced by the case between $50.00 and $75.00 yielded 7 results. You are on page 1 of 1.
Revise
or
New
Search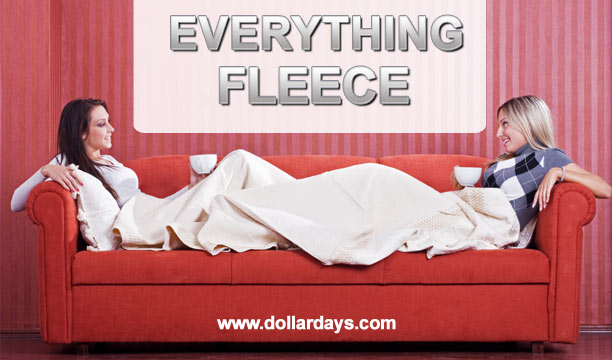 Compare

100% Polyester fleece blankets. Unique Soft and Supple fleece blankets. Durable and high Performance all weather fleece throw blanket. Machine Wash Cold/Tumble Dry Low.
Compare

Disney's High School Musical 2 fleece blanket- 100% polyester fleece throw blankets that measure 62" x 52", machine washable.
Compare

Show your patriotism with this beautifully crafted American flag blanket. This ultra-comfortable blanket measures 50" x 60" and is made of soft polyester.
Compare

San Jose Sharks NHL Royal Plush Raschel Blanket (Banner Series) (60x80")"
This is the softest; brightest; and plushest printed blanket on the planet! This luxurious throw can be used at the game; on a picnic; in the bedroom; or cuddle under it in the den while watching the game. These blankets are extra warm and have superior durability. They are easy to care for; and are machine washable and dryable. The throw blanket is made of acrylic and polyester.
San Jose Sharks
Compare

Oregon Ducks NCAA Royal Plush Raschel Blanket(Force Series) (60x80")"
Our clean; crisp design puts the focus on school mascots and lettermarks; sure to make college sports fans; students and alumni alike proud to display. This luxurious feeling; large; 60?x80? plush raschel blanket will display as lovely as it feels due to its rich saturated colors. Your team?s logo features centered and large; while the throw itself is accented with a decorative binding edge.
Oregon Ducks
Compare

Fleece Pillow Sack.
Measurements: 16x11.
Fabric Content: 100% Polyester Fleece, Anti-Pill, 360 g/y.
Trim: Matching Color Zipper
Fleece Pillow Sack neatly stores your 50"x60" throw, creating a comfortable pillow or seat cushion for this fleece pillow sack.
Compare

Wyndham House Luxury Blanket - White Tiger. 100% polyester. Fits queen or king bed. Measures 79" x 91".