Your search for products containing "r56" in Halloween Products yielded 65 results. You are on page 1 of 7.
Revise
or
New
Search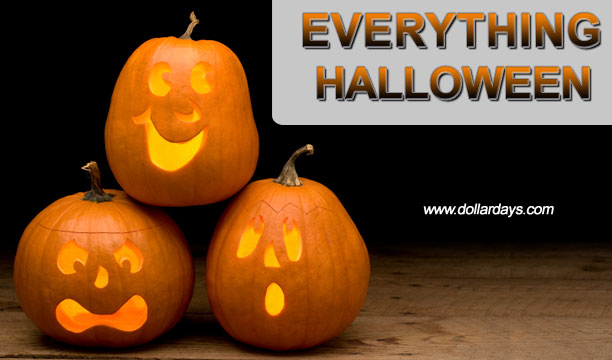 Compare

Craft Pom-Poms - 1" 60 Pack

Assorted Halloween colors
Polybag with header
Compare

Halloween Make-Up Shipper

12 Assorted costumes make-up styles
Cat Body - Cat Face - Dracula Cape
Tombstone - Fingernails - Ghost
Bat - Pumpkin - Hand
Ghost Face - Claws - Make-Up
Compare

Glittery Carnivale Deluxe Mask. 6 Assorted Styles of these Halloween and party supplies masks in a Counter Display.
Compare

Skeleton with Pirate Hat Mask

Plastic
4 assorted colored hats
Red
Blue
Green
Black
Compare

Scary Halloween Lower Half Face Mask

Frightening mouth and nose masks
6 assorted styles
Compare

Boy's Costume: Vampire 12-36 Months

3 piece set includes
Cape
Shirt
Pants
100% polyester
Compare

Candy Caramel Apple Pops

From the makers of Tootsie-Pops
3 assorted apple orchard flavors
Green Apple
Golden Delicious
Red MacIntosh
Enticing wicker basket display
Compare

Assortment Of Disney Trick-Or-Treat Bags

Disney treat bag is a superior costume accessory
Great for a child's Disney costume experience.
Each bag measures 13.5" x 15.5"
Compare

Spider Webbing With 4 Spiders for awesome Halloween decorations for Halloween parties or just a Halloween theme. This wholesale bulk discount cheap 2 Oz. Bag of this Halloween decoration comes in 24 piece Counter Display.
Compare

Halloween Do It Yourself Picture Kit

Fun do it yourself project
Decorate with gems and sequins
3 assorted styles
Ghost kit
Jack-o-Lantern kit
Witch kit
Measures 8" x 6.625"