Your search for products in Baby Care yielded 968 results. You are on page 8 of 97.
Revise
or
New
Search
Wholesale Baby Products - Wholesale Baby Items - Wholesale Baby Supplies
Save big money on baby products. Many brand names. Looking for baby products at fantastic wholesale prices, Dollar Days can really help you. Our line of
wholesale baby clothes
and baby supplies are perfect for stocking up the nursery or your store front supplies. We work hard to be your one-stop below wholesale baby items supplies distributors for all your baby items supplies needs. We carry numerous
baby toys
, feeding utensils, grooming products,
pacifiers
, rattles and much more. We have the selection you require when searching for the perfect below wholesale baby product supplies at a terrific cheap low price. Wholesale baby care supplies - toys, feeding, grooming, bath, pacifiers, rattles, baby bibs, baby bottles, baby wipes and more wholesale baby products - buy the case or buy in bulk, all at cheap wholesale prices. Great products at great value!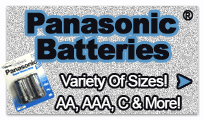 Compare

Freshscent Baby Talc Powder. 4 ounce is a convenient size for this wholesale bulk cheap discount baby powder.
Compare

Superbaby Bib- terry cloth baby bib with a plastic backing, hook and loop stay on neck, washable, size: 8.5" x 7" on this bulk wholesale cheap discount baby bib.
Compare

2 Pc Baby Bottle Brush Cleaning Set Nipple Brush
Compare

Baby Rattles Assorted. Colors & Shapes vary with these wholesale bulk cheap discount Baby King baby rattles.
Compare

Printed Baby Bottle 9 Oz. Assorted cute designs on these wholesale bulk cheap discount baby bottles.
Compare

Silicone Baby Bottle Nipple 4 Pack. These wholesale bulk cheap discount baby bottle nipples fit most baby bottles.
Compare

Clear Baby Bottle. These wholesale bulk cheap discount clear baby bottles are 9 ounces. (The Caps are Assorted colors)
Compare

Baby Sports Bibs with assorted baby bibs sports designs. These wholesale bulk cheap discount Baby King baby bibs are made Of Terry Cloth. Also, assorted colors with these baby bibs.
Compare

Nuby Infant Nail Clipper
Nail Clipper is sized for baby's small nails
Safe and simple to use, BPA Free.
Compare

Bottom Care Diaper Rash Instant Relief System. First Years Bottom Care Instant Relief System helps relieve your baby's diaper rashes. It is made from natural ingredients and contains no chemicals that might be harsh to baby's delicate skin. When babies are cranky and uncomfortable because of irritating or sore rashes, provide cooling relief. Change your baby's tears into smiles of relief. Instant relief from diaper rash soreness and irritation. Natural for baby. Instantly draws heat from the rash. Advanced healing with essential milk proteins. Made from natural ingredients. Chemical-free. Contains Cooling Gel Pads to provide instant relief from discomfort, swelling, irritation and soreness. Doctor-developed ultra soft treatment sleeves reduce the skin's acidity and inflammation and promote healing. Ultra-soft treatment sleeves are coated with natural milk proteins and a glycerin complex. 20 Count. Case pack: 12 - 20 count boxes.

If you're looking for wholesale baby products, Dollar Days can help you. Our line of wholesale baby clothes and baby supplies are perfect for stocking up the nursery or your store front supplies. Shop Dollar Days today! Dollar Days works hard to be your one-stop below wholesale baby items supplies distributors for all your baby items supplies needs. We carry numerous baby toys, feeding utensils, grooming products, pacifiers, rattles and much more. We have the selection you require when searching for the perfect below wholesale baby product supplies at a terrific cheap low price. Wholesale baby care supplies - toys, feeding, grooming, bath, pacifiers, rattles, baby bibs, baby bottles, baby wipes and more wholesale baby products - buy the case or buy in bulk, all at cheap wholesale prices. Buy wholesale baby supplies including wholesale baby diaper bags, cheap baby wipes, discount clothing and bulk clothes, wholesale bath products, bibs supplies, wholesale baby bottles, baby toys, and baby pacifiers supplies. We have it all at great closeout bulk buying baby bottles pricing. Be sure to check out our discount bulk pricing and Closeout Corner organic and natural baby wipes and baby bibs products for other great wholesaler deals on bulk baby bottles and bibs supply bargains. Dollar Days - your one-stop wholesale distributor for dollar store baby supplies, churches baby bottles, schools baby bibs, non profit organizations baby wipes, charities and discount wholesale baby store products, supplier for discount wholesale buy in bulk baby stores, infant and toddler stores, convenience store products deals. Cheap prices, never cheap baby supplies products! Discount and wholesale baby store products at bulk product prices for convenience and drug stores as well as wholesale bulk baby distributor items and supplier. Discount wholesale distributors