Your search for products in Closet Organizers yielded 109 results. You are on page 1 of 11.
Revise
or
New
Search
Wholesale Closet Organizers - Cheap Closet Organizers - Discount Closet Organizers
Find wholesale closet organizers at blowout bulk pricing. We offer a selection of cheap closet organizers at discount prices. Stock up now and start saving on discount closet organizers at DollarDays.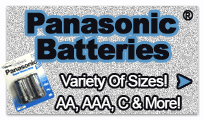 Compare

This plastic shoe box holds 5.5 quarts and has a clear bottom so you can easily see what is inside.The plastic shoe boxes have 6 different color lids. The size of these wholesale bulk cheap discount plastic shoe boxes is 13.5" long by 7.75" wide by 4.75" high.
Compare

These baskets are ideal for holding pantry items, serving up food stuffs and organizing closets. The possibilities are endless. Each is vented, making them ideal for a number of uses. Available in the bright colors of green, blue and pink, these baskets measure about 11" x 7 1/2" x 3 3/4".
Compare

The belt and accessory hanger is great for jewelry, belts, keys, scarves, purses and hats. Has 12 different hooks for all organizing needs. Item comes packaged loose with a wrap card. Measures nearly 13 3/4" x 8 1/4".
Compare

6" X 12" X 47.25" 6-Shelf Closet Organizer. Breathable nonwoven durable material. Perfect for storing all household items. Hangs from closet pole.
Compare

3 Piece Vacuum Bag Set. Plastic. Packaging - color gift box. Large- 21.5" x 33.5", X-large - 26.5"x 39.5", jumbo - 35" X 48".
Compare

Clear shoe box with lid.
Great for storing papers, shoes and everything in between.
Multi uses. No Assortment.
Dimensions: L x W x H
13.5in. x 8in. x 4in.
Holds: 5.7 Liters.
Compare

2 Steel colored fabric drawers 1/4 size of a cube from iCube.
Compare

2 Piece Vacuum Bag X-Large. Plastic. Hanging Gift Box. 26.5" x 39.5".
Compare

3 Piece Vacuum Bag Large. Plastic. Hanging Gift Box. 19.75" x 32.75" x 4.75".
Compare

Plastic Storage Bag for Linens and Garments. 21"x18"x6".