Your search for products in Liquid Hand Soap yielded 140 results. You are on page 1 of 14.
Revise
or
New
Search
Wholesale Liquid Hand Soap - Liquid Soap Wholesale - Discount Liquid Hand Soap
Looking for wholesale liquid hand soap? We offer a great selection of liquid soap wholesale at discount prices when purchased in bulk. Start saving on discount liquid hand soap today at Dollar Days.
Wholesale soap
and sanitizer supplies liquid hand soap, soap and hand sanitizers products and so much more of the needed health and beauty care products - buy the case or buying in bulk, all at low closeout prices.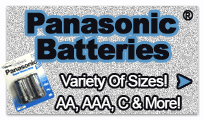 Compare

Lucky Hand Sanitizer 8Oz8 Oz.
Compare

Good Sense Liquid Hand Soap Clear
7.5 oz.
Compare to Softsoap Aquarium Series.
Proudly made in the USA.
Compare

Keep hands soft and moisturized with this 2 piece caddy set that conveniently sits on kitchen and bathroom sinks. The duo contains a gentle hand cleanser gel with a fresh fruit scent for washing, along with a moisture-rich hand lotion to hydrate and protect hands with the same pleasant fragrance. 2 bottles, 400ml each.
Compare

Infused with natural vanilla and citrus extracts to thoroughly clean hands with gentle moisturizers. Leaves hands soft and clean with a pleasant scent. Each bottle contents is 16.9 fl.oz/ 500ml. 24pcs. per case pack
Compare

GOJO Industries Lotion Soap, Micrell, Antibacterial, 800ml, Golden
MICRELL is specially formulated with a quick-acting antimicrobial agent (PCMX) to kill germs, a light scent and an effective degreasing agent that makes it perfect for foodservice environments. Nonirritating formula also makes MICRELL ideal for frequent use in a variety of settings, including schools, health clubs, offices and recreation areas. Refill is designed to fit GOJO 800 ml. Bag-in-box Dispensers.
Compare

Colgate Palmolive, IPD Liquid Hand Soap Refill, 56 oz., Clear
Refill is designed for Colgate-Palmolive Softsoap pump bottle dispensers. Liquid hand soap with light moisturizers offers strong antibacterial protection that is clinically proven to eliminate 99 percent of germs. Dermatologist-tested soap gently cleans without leaving hands feeling dry. Light moisturizers help keep skin feeling smooth and soft. Bottle features an aquarium image.
Compare

Genuine Joe Hand Soap, Lotion, With Skin Conditioners, 1 Gallon, Pink
Thick, high-foaming hand soap is formulated with the mildest detergents, emollients and skin conditioners. Recommended for use in nursing homes, spas, health clubs, food processing establishments and other institutions. The pH level is between 6.5 and 7.5
Compare

Reckitt & Benckiser No-Touch Soap System Kit,One 8-1/2 oz Soap Refill,4/Batt.,WE
No-touch hand soap dispenser automatically senses your hands and dispenses just the right amount of soap every time. Dispenser is easy to use. Simply insert the antibacterial liquid soap refill into the dispenser until you hear it click into place. Switch on using the on/off switch located on the back of the dispenser. The red indicator light on front will blink to indicate the dispenser is activated. When it stops blinking, the dispenser is ready to use. Included soap kills 99.9 percent of bacteria and is enriched with moisturizing ingredients. Kit includes dispenser, one 8.5 oz. refill of cucumber-scented Healthy Touch Antibacterial Soap, and four AA batteries.
Compare

GOJO Industries Sanitizer Station, Refillable, 1200 ml Capacity, Chrome
Put PURELL instant hand sanitizer anywhere it's needed. This freestanding unit is a sturdy, movable stand with a square base for use in high-traffic locations. Combine with a refill and a PURELL TFX TouchFree Dispenser that attaches to the stand (both sold separately). Ideal for lobbies, cafeterias, halls, reception areas, restaurants and other high-traffic areas. Highly visible signage sends the message that you care about reducing the spread of germs. Easy-to-assemble design includes a built-in shield that goes beneath the dispenser to keep surrounding areas clean. Stand is made of chrome, and station offers a 1200 ml. capacity. Refills include PURELL TFX Foam or Gel 1200 ml. refills.
Compare

Mild Lotion Soap, 8 oz. Bottle with Dispensing Cap. Floral Scent. This wholesale bulk cheap discount lotion soap is priced right.

DollarDays wholesale soap and hand sanitizer supplies distributors. soap and hand sanitizers products at great closeout bulk buying pricing. Be sure to check out our bulk pricing and Closeout Corner organic and natural products for other great wholesaler deals on bulk bargains . DollarDays - your one-stop wholesale distributor for dollar store and discount wholesale health and beauty store products, supplier for discount wholesale buy in bulk health and beauty convenience store products deals. Cheap prices, never cheap products! Discount and wholesale beauty store products at bulk product prices for convenience and drug stores as well as wholesale bulk drug distributor items and supplier. Discount wholesale distributors and suppliers find Dollar Days beauty supply products in bulk are perfect for whole sale health and beauty supply stores.