Your search for products in Magic and Juggling yielded 247 results. You are on page 1 of 25.
Revise
or
New
Search
Wholesale Magic Tricks - Wholesale Juggling
Buy wholesale magic tricks at huge savings. We carry a great selection of wholesale juggling at discount prices. Start saving on wholesale magic tricks at Dollar Days.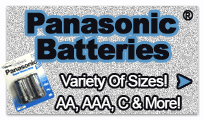 Compare

Super large 18" x 25" playing card cutouts. Ideal for magicians, these large colorful cards really stand out. Use them for tricks or decorations. Assorted (ONLY 1 CARD CUTOUT PER UNIT ORDERED). No guarantee/choice of card.
Compare

Magician shows a fan of five cards, each of them different. He then reverses every other card and closes the fan. When he opens the fan again, all the cards are now face up.
Compare

Place a full 12" inch silk into your fist. Open your hands, WOW it's gone!
Compare

4 sheets of Flash Paper per envelope. 8.5in x 9in. Can only ship UPS Ground. Ignite with any flame or hot object and you have a ball of fire. No ashes!
Compare

Throw these down and they will explode harmlessly. 50 snaps per box is 1 Unit. There are also 50 boxes per display pack. This is an ORMD item, can only ship by UPS ground.
Compare

Fantasma Magic Tricks. This is a wonderful kit for young magicians 6 and up who want to learn real magic! You'll learn how to do over 50 Unbelievable magic tricks including tricks with the Cups & Balls, the oldest and most famous trick in magic, The Coin Paddle, show two sides of a small paddle and a coin appears on one side, then disappears, then appears on both sides mysteriously, a real Magic Wand, that actually does tricks, the Box of Mystery that makes objects appear and disappear, the Genie Vase, that has a rope coming out of it that only the magician can hold the vase up with, the Four Sided Card, an amazing playing card that appears to have four faces, the Penetrating Frame, that looks and feels solid, but you can put a pencil right through it, plus many other very cool magic props! 50+ cool tricks to learn. Additional easy to do tricks when you enter your secret code online! As with all Fantasma Magic kits, the Most Unbelievable Show comes with the endorsement of the International brotherhood of magicians, the world's largest magic organization! Warning: Choking hazard - This toy contains small parts and small balls. Not for children under 3 years.
Compare

Here is a great trick for every performer, close up or on stage. You pick up a large plain black cover book and state that this is your address book...As you open the cover a large flame of fire is seen, "Boy that's some hot numbers!"...But wait, also included with the book are two different stickers on titles for the cover: No 1: COOK BOOK, "Let me tell you about my new flaming souffle'", and No 2: HOLY BIBLE, "Have you heard the story of the burning bush?" When you close the cover the flame goes out. Use this prop to match the theme of your magic show. Requires 2 AAA batteries and lighter fluid, not included.
Compare

Silk is tucked into your hand, which you open to disclose the silk has turned into an egg, but wait, now break the egg in a glass to show it's real.
Compare

It's the close up illusion made famous by Philip Morris. In full close up view of the audience, a steel needle measuring over 8 inches long is pushed through the performer's arm, and blood starts dripping everywhere! Oh my, it's so convincing that your audience will not only scream, but some will actually pass out and faint away! Now with a smaller 3 inch needle, you start to sew up the bloody wound...can be done on stage or close up. Perfect for haunted houses or for any magician who wants to freak out his guests at his next dinner party. Your audience will talk about this for years to come.
Compare

A glass disc approx. 2'' in diameter will allow to communicate with the spirit world. Next, the magician introduces a deck of playing cards, from which a spectator is asked to place the card close to his/ker mouth and to breathe in the essence of the card. The card is returned to the deck, which is thoroughly mixed, then given to the spectator to hold a few inches from his/her lips. A ghost-like image of the selected card appears in the mist and just as mysteriously, slowly vanishes.

Wholesale toys and games. DollarDays.com sells bulk quantities of everything from plush stuffed animals to jump ropes and games. Buy children's sport and toy sets, die cast metal cars, bingo balls, and more. We have a great selection of wholesale retail store toys here at DollarDays. From wholesale action figures to games, plush toys and dolls, you'll find a great selection of wholesale retail store toys and bulk store games and merchandise here at DollarDays, your one-stop online wholesale distributor! Be sure to check out our bulk pricing and Closeout Corner categories for other great wholesaler deals on bulk bargains. Dollar Days - your one-stop whole sale distributor for discount products - Cheap prices, not cheap wholesale store display merchandise!