Welcome to Angel Ryan's Rainbow Of Hope Wish List.
Project Sweet Peas provides gift bags filled with items to comfort and support families who have children in intensive care units across the country.
Project Sweet Peas offers a variety of gift bags that help to meet the needs of families in different ways; A basic ICU bag, a Long-Term NICU bag, Memory Boxes for ICU Angels and Holiday Gift bags.





We Need Your Help! Please donate as much as you can of the items from our wish list.

Your charitable donation will be shipped directly to Project Sweet Peas within 7-10 business days.



Shipping on all orders under $100 is $6.95, orders over $100 will be 9.95 and all orders over $399 will receive free shipping!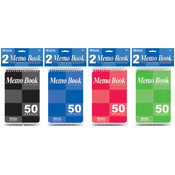 BAZIC 50 Ct. 4" X 6" Top Bound Spiral Memo Books (2/Pack)
SKU: 310181
Casepack: 24 pcs
Case Price: $20.16
Request has no limit.