Welcome to the Beauty For Ashes Family Life Care Center Wish List!
Beauty for Ashes, Inc. is a faith-based, nonprofit organization founded in 2007. The mission of Beauty for Ashes is to help hurting people heal through education, mentoring, referral and advocacy. We believe that healed people raise healthy families and that healthy families build strong communities. There are 4 main programs offered through the ministry of Beauty for Ashes and they are listed below. We serve the families of Lake and Sumter counties in Central Florida. All services are provided free of charge. Beauty for Ashes relies solely on donations to operate our facility and provide support to the families in our community. We appreciate your help and support in our efforts to service the families in our community!
For more information you can also visit our website at
www.Beauty-4-Ashes.com
.
Our address is 1508 Max Hooks Road Suite B, Groveland FL 34736.
Our phone number is (352)874-5164.
Please donate as much as you can of the following items of need.

Thank you for your donation, we appreciate your support!

Shipping on all orders under $100 is $6.95, orders over $100 will be 9.95 and all orders over $399 will receive free shipping!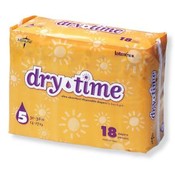 Medline Dry Time Baby Diapers Size 6 - 15 Count
SKU: 411115
Casepack: 8 pcs
Case Price: $62.62
Request has no limit.