Welcome to the Brian Roberts Community Outreach Wish List!
Welcome to our wishlist! Please consider a donation of the much needed basic personal items on this list. Items will help men who have come to the Helping Up Mission in Baltimore, MD struggling with homelessness and addiction. Since 1885, Helping Up Mission has been coming to the aid of Baltimore City's poor and homeless. During the last half of the twentieth century, the Mission narrowed its focus to serving the spiritual and physical needs of the city's men who were poor and homeless. Help us help these men break the cycle of homeless and addiction.

Please donate as much as you can of the following items of need.


Thank you for your donation, we appreciate your support!

Shipping on all orders under $100 is $6.95, orders over $100 will be 9.95 and all orders over $399 will receive free shipping!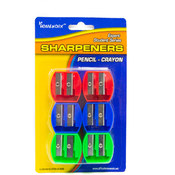 Pencil Sharpeners - 6 pack - Dual Blades
SKU: 409045
Casepack: 48 pcs
Case Price: $28.80
Request has no limit.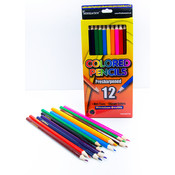 Colored Pencils in Assorted Colors - 12 count
SKU: 92905
Casepack: 48 pcs
Case Price: $45.60
Request has no limit.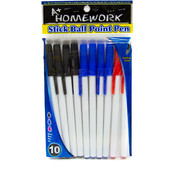 Stick Pens - 10 Pack Bulk - Black,Blue,Red Inks
SKU: 528973
Casepack: 48 pcs
Case Price: $51.36
Request has no limit.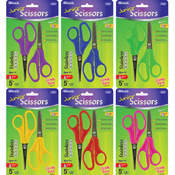 BAZIC 5" Blunt & Pointed Tip School Scissors (2/Pack)
SKU: 428665
Casepack: 24 pcs
Case Price: $26.88
Request has no limit.