Welcome to the B-Strong Foundation Wish List!
B-Strong Foundation provides gift baskets for children who have been newly diagnosed with cancer to Children's Hospital of Philadelphia and St. Christopher's Hospital for Children. We donate the baskets every month and the hospital gives them to the patients and their families as they are admitted to the hospital. Our baskets consist of travel sized toiletry items, activities and games for kids, stationery and snacks. We also provide a party for the oncology floor at CHOP twice a year where we would need party items and prizes for the kids.

Thank You for your support! Supplies can be ordered for our baskets or summer party.

Please donate as much as you can of the following items of need.


Thank you for your donation, we appreciate your support!

Shipping on all orders under $100 is $6.95, orders over $100 will be 9.95 and all orders over $399 will receive free shipping!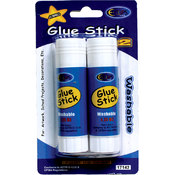 Jumbo Washable Glue Sticks - 1.25 oz
SKU: 1334878
Casepack: 24 pcs
Case Price: $26.40
Requesting 24 pieces (1 cases).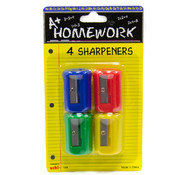 Pencil Sharpeners - 4 pack
SKU: 401137
Casepack: 48 pcs
Case Price: $33.60
Requesting 96 pieces (2 cases).