Welcome to the Cornerstones School Wish List.

Cornerstones, which is a Residential Program with an on-site school for the children. Most of the children, between the ages of 6 and 13, who come here, have a history of hospitalizations and interventions in response to mental health diagnoses. Our children typically struggle with one or more major mental health or serious behavioral problems. In addition to their mental health/behavioral problems, many of our children have histories of domestic violence, sexual or physical traumas, which have resulted in them being removed from their home. Cornerstones' takes these children in and gives them a place of security and safety that is crucial in a child's life. Our goal is to give them the "home environment" that is rightfully theirs to have and meet with the on-site clinicians daily to further discuss the issues that they are facing.

During their time at the Cornerstones School, which can be anywhere from a year to 3 years, they are attending a year round school, working with therapists and counselors on their past experiences which can be very intensive for little children. When they are not participating in classes or doing a therapeutic activity they are typical children who just love to sit down and watch a movie or play games. Our inventory of games, books, toys, movies and arts and craft materials is very limited and in severe need of updating and re-stocking.

We understand that it is a hard/traumatic experience for the kids to be in a building unknown to them and we are making a great effort to make this as "home like" as possible. We want to create a sense of normalcy in their lives and having rooms that have old worn down furniture that have been used by the hundr
Shipping on all orders under $100 is $6.95, orders over $100 will be 9.95 and all orders over $399 will receive free shipping!
Glue Sticks Bulk Washable Acid Free - .28 oz.
SKU: 92752
Casepack: 144 pcs
Case Price: $31.68
Requesting 144 pieces (1 cases).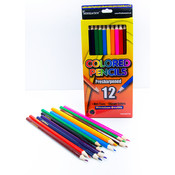 Colored Pencils in Assorted Colors - 12 count
SKU: 92905
Casepack: 48 pcs
Case Price: $45.60
Requesting 48 pieces (1 cases).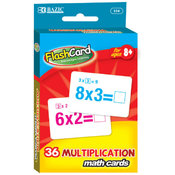 BAZIC Multiplication Flash Cards (36/Pack)
SKU: 311525
Casepack: 24 pcs
Case Price: $24.48
Requesting 24 pieces (1 cases).