Welcome to the C.R.E.A.M. Inc. Wish List!
For more information you can also visit our website at
www.creaminc.ning.com
.
Please donate as much as you can of the following items of need.

Thank you for your donation, we appreciate your support!

Shipping on all orders under $100 is $6.95, orders over $100 will be 9.95 and all orders over $399 will receive free shipping!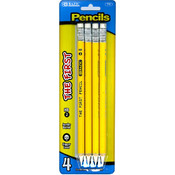 BAZIC #2 The First Jumbo Premium Yellow Pencil (4/pack)
SKU: 358788
Casepack: 24 pcs
Case Price: $26.88
Request has no limit.