Welcome to the Fight 4 Life Wish List!
Our team "Fight 4 Life" is raising money for the Susan G. Koman Race for the Cure. There is a minimum of $2,300 to be raised by each individual, but to round things off and make it easier my team members and myself have a goal of $2,500 per person. Our team of 10 people must raise $25,000 so we all can walk. Everyone knows of someone with cancer. Please think of them as you make this donation and help us reach our fundraising goal. Thank you!

Please donate as much as you can of the following items of need.


Thank you for your donation, we appreciate your support!

Shipping on all orders under $100 is $6.95, orders over $100 will be 9.95 and all orders over $399 will receive free shipping!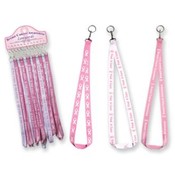 Breast Cancer Awareness Lanyard Keychain
SKU: 324909
Casepack: 72 pcs
Case Price: $97.92
Request has no limit.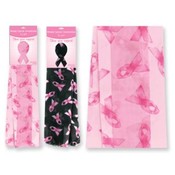 Breast Cancer Awareness - 5' Polyester Scarf
SKU: 401882
Casepack: 48 pcs
Case Price: $95.52
Request has no limit.