Welcome to the Heartbeat Serving Wounded Warriors Christmas Stocking donation drive for wounded service members.
Our mission is to provide emergency assistance, morale building, and innovative therapeutic services for wounded warriors and their families.

The Heartbeat Christmas Stocking program serves over 800 wounded warriors throughout the state of Washington who have given the ultimate sacrifice for each and every one of us. Christmas is a perfect time to let you recognize their daily sacrifices. It means a lot to them. Christmas stocking program can help. One wounded warrior, who had recently returned from Iraq in December 2008, shared how much it meant. With tears in his eyes he said, "Thank you for not forgetting us." Heartbeat - Serving Wounded Warriors hosts a large Christmas party where volunteers present stockings to the many wounded warriors. For those service members who can't attend, Heartbeat delivers. We make Christmas stockings for the wounded in the Warrior Transition Battalion, Madigan Army Medical Center, VA hospitals, and other units.




Your charitable donation will be shipped directly to Heartbeat serving Wounded Warriors within 10-14 business days

Thank You for your donation, we appreciate your support!
Shipping on all orders under $100 is $6.95, orders over $100 will be 9.95 and all orders over $399 will receive free shipping!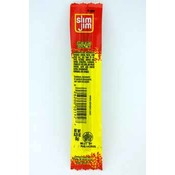 Slim Jim Original Smoked Snack
SKU: 362757
Casepack: 120 pcs
Case Price: $48.00
Request has no limit.