Welcome to the Heartbeat Serving Wounded Warriors Assignment, Recovery, and Comfort (ARC) Kits – morale building for wounded service members.
Our mission is to provide emergency assistance, morale building, and innovative therapeutic services for wounded warriors and their families.

Assignment, Recovery, and Comfort Kits are backpacks filed with many donated toiletries, snacks, and clothing. Volunteers fill the kits, and Heartbeat delivers them to wounded warriors as needed – about every two to four weeks. Sometimes service members injured on the battlefield go directly to Madigan Army Medical Center here in Washington. Other times they go from battlefield to a European hospital and then to Madigan. They might have also stopped at another hospital in the United States. It's a long journey, and it's common for them to arrive at Madigan with nothing but a uniform. Assignment, Recovery, and Comfort Kits please our wounded service members. It's a warm welcome home when the kits are waiting for them. It tells them that we care. Heartbeat – Serving Wounded Warriors gives ARC Kits to wounded and injured service members of all branches of service throughout the state of Washington. Thank you for helping our many wounded service members. Items and expressions of gratitude that appear simple to civilians are often appreciated the most by our warriors.




Your charitable donation will be shipped directly to Heartbeat serving Wounded Warriors within 10-14 business days

Thank You for your donation, we appreciate your support!
Shipping on all orders under $100 is $6.95, orders over $100 will be 9.95 and all orders over $399 will receive free shipping!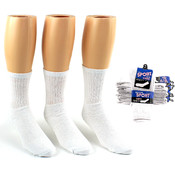 Mens White Crew Socks - Size 10-13
SKU: 54095
Casepack: 24 pcs
Case Price: $43.44
Request has been fulfilled.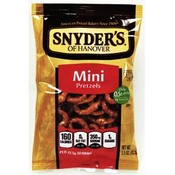 Snyders of Hanover Mini Pretzels
SKU: 362768
Casepack: 60 pcs
Case Price: $31.39
Request has no limit.