Welcome to the Light of Life Wish List!
Light of Life reaches out to the Homeless in the streets and parks in the Santa Clara County providing food, clothing, and basic necessities. Our plan is to reach out to those in need on a weekly basis.

Please donate as much as you can of the following items of need.


Thank you for your donation, we appreciate your support!

Shipping on all orders under $100 is $6.95, orders over $100 will be 9.95 and all orders over $399 will receive free shipping!
Instant Hand Sanitizer - Aloe & Vitamin 2 oz
SKU: 446393
Casepack: 96 pcs
Case Price: $57.60
Request has no limit.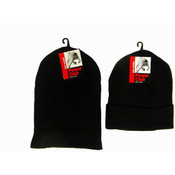 Power Club Beanie Hats - Black
SKU: 903402
Casepack: 240 pcs
Case Price: $264.00
Request has no limit.