Welcome to the Mercy House Wish List for Assisi House.
Assisi House (Ontario, California) is a transitional shelter for 8 single men, 8 single women, 6 mothers and their children.

The Mercy House provides transitional housing to residents for 6-24 months depending on the individual case management plan. Every resident that lives in our shelters adheres to specific programs that promote their welfare. Each homeless individual that Mercy House serves receives direct personal care through our Planning for Success Program, Wellness Program, and Learning Matters Program.


Your charitable donation will be shipped directly to the Mercy House c/o Assisi House within 10-14 business days.

Thank You for your donation, we appreciate your support! Shipping on all orders under $100 is $6.95, orders over $100 will be 9.95 and all orders over $399 will receive free shipping!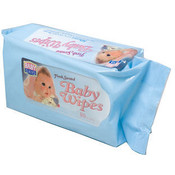 Baby Wipes Recloseable Soft Pack - 80 Sheets
SKU: 323343
Casepack: 48 pcs
Case Price: $64.80
Request has been fulfilled.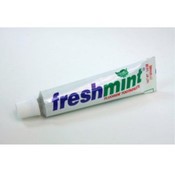 Freshmint Toothpaste .6 oz (unboxed)
SKU: 677621
Casepack: 144 pcs
Case Price: $47.52
Request has no limit.