Adding donation to cart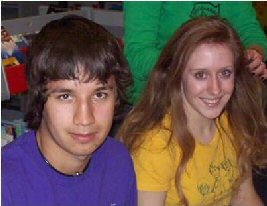 Welcome to the SARRC Vocational & Life Skills Academy Wish List.

Vision & Mission

The vision for the SARRC Vocational & Life Skills Academy (VLSA) is to ensure that individuals with autism spectrum disorders are employed in meaningful jobs that promote independence and enriching experiences.

Our mission is to provide individuals with autism spectrum disorders continuing education, training, support, life and social skills development, and interest-based employment while providing employers with the training and tools needed to ensure a successful, positive experience.

In December, we will be moving into our new building to better serve our community of adolescents and adults with autism spectrum disorders. You can help us continue our mission by donating the items listed below. Please bring donations to SARRC's main campus located at 300 N. 18th Street, Phoenix, Arizona; Monday-Friday between 9 a.m. – 5 p.m. You can also donate selected items from our wish list online through the following website: https://www.dollardays.com/sarrcvlsa/wishlist.html.

Please help us serve the community by donating as many of the following items as you can. Thank you for your help!

Your charitable donation will be shipped directly to SARRC Vocational & Life Skills Academy c/o Kate Jones within 10-14 business days.
Shipping on all orders under $100 is $6.95, orders over $100 will be 9.95 and all orders over $399 will receive free shipping!