Your search for products in Cookies & Desserts yielded 114 results. You are on page 5 of 12.
Revise
or
New
Search
Wholesale Cookies - Wholesale Bulk Cookies - Wholesale Chocolate Chip Cookies
Looking for wholesale cookies? We offer a wide variety of wholesale bulk cookies and much more at discount prices. Start saving on wholesale chocolate chip cookies today at Dollar Days. Buy cookies by the case or buying cookies in bulk, all at low cheap closeout cookie prices.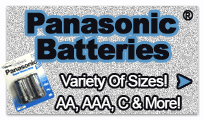 Compare

Goya® Chocolate Wafers. 1.8 oz package. Ingredients: sugar, partially hydrogenated vegetable oil (which may contain one or more of the following: corn oil, palm oil, soy oil, and/or sunflower oil), wheat flour, corn starch, cocoa powder, salt, leavening: sodium bicarbonate (ins 500ii), stabilizer, soy lecithin (ins 322), caramel color (ins 150a), artificial flavor. Contains gluten and wheat. Allergy warning: may contain traces of milk protein in these wholesale bulk cheap discount cookies.
Compare

Famous Amos Oatmeal Raisin Cookie
2 oz bag.
Ingredients: enriched flour (wheat flour, niacin, reduced iron, tiamin monnitrate (vitamin B1), riboflavin (vitamin B2), folic acid), sugar, vegetable oil (soybean, palm and palm kernel oil with TBHQ for frshness), whole grain oats, raisins, cocnut, contains two percent or less of cinnamon, molasses, salt, egg, baking soda, natural and artificial flavor, soy lecithin.
Contains wheat, egg, milk and soy ingredients.
May contain tree nuts.
Compare

Buds Best Pecan Chocolate Chip Supremes Cookies. 6 oz.
Compare

Buds Best Coco Chocolate Sandwich Cookies. Bite size. 6 oz.
Compare

Buds Best M&M Candy-N-Cookies. Bite size. 6 oz.
Compare

Buds Best Strawberry Creme Cookies. 6 oz.
Compare

Buds Best Butterfinger Candy-N-Cookies. Bite size. 6 oz.
Compare

Buds Best Ginger Snaps Cookies. 6 oz.
Compare

Buds Best Duplex Twist Crème Cookies. 8 oz.

Save big with Dollar Days wholesale cookie and desert supplies distributors. cookies, animal crackers, cream cookies, oatmeal cookies, bulk bite size cookies and desert products and so much more of the needed food products, we have it all at great closeout bulk buying cookies and desert pricing. Be sure to check out our bulk wholesale cheap discount pricing and Closeout Corner organic and natural health food products for other great wholesaler deals on bulk cookies and deserts bargains. Dollar Days - your one-stop wholesale distributor for dollar store animal cookies, churches chocolate chip cookies, schools wafers, non profit organizations cookies with cremes, charities and discount wholesale grocery store products, supplier for discount wholesale buy in bulk health stores, grocery stores, convenience store products deals. Cheap prices, never cheap animal crackers products! Discount and wholesale grocery store products at bulk product cookies prices for convenience and drug stores as well as wholesale bulk grocery distributor items and supplier. Discount wholesale distributors and suppliers, as well as charity, church, school and non profit organizations find Dollar Days grocery supply products in bulk are perfect for whole sale food supply stores.