Your search for products in Arts & Crafts yielded 33413 results. You are on page 8 of 3342.
Revise
or
New
Search
Wholesale Arts And Crafts Supplies - Cheap Arts And Crafts Supplies
Looking for arts and crafts supplies at or below wholesale prices? We offer a fantastic selection of arts and crafts supplies at discount art prices when purchased in bulk. Start saving big on cheap arts and crafts supplies today at Dollar Days. We have crafting materials for all ages and mediums at bulk discount wholesale pricing. Buy beads, flowers, stickers, art paper,
crayons
, markers, paints, and even quality
musical instruments
for the aspiring artist or the skilled artisan or anyone in between. Great low art prices from your wholesale distributor of high quality arts and
crafts stores supplies
.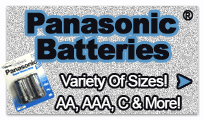 Compare

Making Memories Magnetic Stamp Kit For Dates & Occasions. The Making Memories Magnetic Stamp Kit is perfect for marking every special occasion. From births, birthdays, and best wishes, to graduations, invitations, and all sorts of celebrations, this sweet stamp kit is sure to leave a mark!

The kit includes 148 different magnetic stamp pieces, plus tweezers, and a magnetic stamp plunger. Simply arrange your phrase by placing the magnetic stamp pieces onto the plunger, then tamp it on the included black ink pad, and start stamping. Since the stamps adhere magnetically, they can easily be rearranged, and are reusable forever!

Stamp phrases include, 'you rock", "let's talk", "surprise party", "miss you", and so many more. With months, and years (up to 2009) and individual numbers, you can customize your own special stamps again and again!

Includes 3 Tin Containers. 148 Total Phrases, Dates, Numbers, and Symbol Stamp Pieces, Making Memories Magnetic Stamp Plunger, Tweezers, Build Your Own Stamp: Rubber Phrases w/Magnetic Backs, Stick to Stamp Plunger, Reusable Forever, Includes Black Ink Pad, Year Stamps End at 2009, But Kit Includes Individual Numbers.

Measurements: Rubber Phrases range in size from 1 in to 1/8 in, Ink Pad: 2.25 in Square, Plunger: 2.75 in Tall x 2 in Wide x 0.625 in Deep, Containers: 5 in x 5.5 in x 0.5 in, 4 in x 4 in 1.25 in, 2.5 in x 2.5 in x 0.75in.
Compare

LOEW-CORNELL-Sponge Brush Assortment. This variety pack is perfect for large groups; schools; camp projects and more. Included are twenty-five total foam brushes in three styles and several sizes. There are seven Spongit brushes in four sizes (two 1/4-inch; two 1/2-inch; two 3/4-inch; and one 1-inch); fifteen foam brushes in five sizes (two 1/2-inch; four 3/4-inch; six 1-inch; two 1-1/2 inch; and one 2-inch); and three mini foam brushes (all one size). Imported.
Compare

Peejay Sock Monkey Kit-21" Long. JANLYNN CORPORATION-Peejay Sock Moneky includes: 2 socks buttons cotton floss felt flannel (may vary) pom-pom embroidery needle and instructions in English French and Spanish. Needs fiberfill (sold seperately) for stuffing. Make Peejay yourself with easy-to-follow instructions! This 21 Sock Monkey Kit also comes with adoption papers for Peejay. Recommended for children 9 years and older.
Compare

16 Count Crayons. ASTM certified non-toxic. Less wax filler equals even coloring with these crayons. Washable. High quality. Great price on these wholesale bulk cheap discount crayons.
Compare

This 36 pack of colored chalk is perfect for school or home use. Can be used on sidewalks or chalk boards for learning. Each box comes four of the following pastel colors: white, blue, orange, green, yellow and pink. Comes in a hanging box with UPC. Non-toxic, conforms to ASTM-D4236 and is not for children's under 3. Each stick measures 2 3/4" x 1/4"
Compare

Cardstock Laser Die-Cuts-Water Park. SCRAPBOOK 101-Shaped Cardstock Die-Cuts. Laser cut to create open; intricate designs available in a wide variety of themes from sports to seasonal. Great for scrapbook layouts; greeting cards and all paper crafts. Size and color varies by theme. Made in USA. Meets CPSIA (Consumer Product Safety Improvement Act) Standards.
Compare

Alphabet Beads, 7mm-White Round
DARICE-Alpha Beads. Design your own jewelry and make your own necklaces; bracelets; key chains and more! This wholesale bulk cheap discount package of beads contains 150 7-mm round white beads with black capital letters. WARNING: CHOKING HAZARD: Small parts. Not intended for children under 3 years. Imported.
Compare

Single Face Satin Ribbon 3/8" Wide 18 Feet-Navy. OFFRAY RIBBON-Single Face Ribbon. This package contains 6yd/5.5mm of 3/8in 100% polyester single face ribbon (beautiful satin sheen on one side and a matte finish on the other side). Available in a variety of colors: each sold separately. Made in USA.
Compare

Puffy Dimensional Stickers-Tropical Fish. STICKO-Puffy Stickers: 7-7/8x3-3/4in sheet. Dimensional puffy stickers with a high gloss finish. Available in many themes. Size; shape; color and number of stickers per package varies by theme. Imported. Meets CPSIA (Consumer Product Safety Improvement Act) Standards.
Compare

Grapevine Miniatures-Assorted Hearts 15/Pkg. DARICE-Grapevine Miniature Wreaths. Grapevine wreaths are the perfect base for dried and artificial flowers; seasonal greenery; ornaments; home decor; photo frames and much more. Available in a variety of siz

Wholesale Arts and Crafts - At Dollar Days we work hard to be your one-stop below wholesale bulk art distributors for arts and crafts supplies. Buy with confidence knowing we have the quality and selection your art requires. Bulk pricing and closeout deals deliver inexpensive prices without being cheap products. Dollar Days distributors craft and art supplies for dollar store, churches, schools, non profit organizations, charities and discount below wholesale arts and crafts store bulk products, supplier for discount wholesale buy in bulk craft and art stores, supplies grocery stores and cheap convenience store products deals. Cheap prices, never cheap arts and crafts supplies products! Discount and wholesale drug store products at bulk product prices for convenience and drug stores as well as wholesale bulk scrapbook distributor items and supplier. Discount wholesale distributors and suppliers, as well as charity, church stores, school stores supplies and non profit organizations find Dollar Days craft supply products in bulk are perfect for whole sale gift supply stores.