Your search for products in Bakeware yielded 421 results. You are on page 1 of 43.
Revise
or
New
Search
Wholesale Kitchen Sets, Wholesale Bakeware, Wholesale Kitchen Bakeware
Find wholesale kitchen sets at incredible prices. We offer a nice selection of wholesale bakeware at discount prices. Stock your store and start saving on wholesale kitchen bakeware today at Dollar Days.
Wholesale bakeware supplies
- bake ware, baking cups, cookie cutter products and more baking accessories - buy the case or buying in bulk, all at low cheap closeout prices.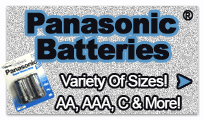 Compare

Baking Cups. 100 Count. 2.5". 4 Assorted Colors.
Compare

Fans of muffin tops only will love this handy pan. More shallow than traditional pans, it's likely to provide more of the crusty top and less of the inner cake. Made from carbon steel with a non-stick coating, this pan will be a durable and useful addition to any kitchen. This muffin pan measures 12.4" x 9.4" x .48".
Compare

Nordic Ware Baking Sheet 4PC Set. NSF Commercial. Features:

Commercial
Non Stick
Storage Cover Keeps Baked Goods Fresh and Easy to Transport
4 Piece Set Includes:
2 Bakers Half Sheets
Half Sheet Cover
Bakers Quarter Sheet
Made in the USA
Compare

Mini hot dog bun pan that makes 24 buns.
Compare

Creme Filled Wafer Cake Pan Set.
Create a fun giant creme filled cookie cake for a crowd pleasing treat.
Treat your friends and family to a whimsical, larger-than-life version of a Creme-filled Wafer cookie.
The flavor combinations are almost endless; bake the two detailed cake cookies and layer with whipped cream, frosting, or ice cream. Chocolate cake with vanilla frosting, Vanilla cake with chocolate frosting, Lemon cake with lemon frosting...it is more than a dessert..it is your creation.
Durable high quality aluminum 2 pan set eliminates warping for ease in handling and it will not rust.
An exclusive Nordic Ware nonstick coating is applied to the baking surface insuring your baked goods will cleanly release and provide you with years of consistent and even baking results.
Includes:
2 - 9.875 inch x 1.75 inch, 4-cup capacity pans; non-stick-coated, commercial duty aluminum.
Made in USA.
Compare

The round pan is a dessert making essential. Perfect for baking apple, cherry, peach pies and more. Great to have on hand during holidays and other festivities. Pan is made with durable metal and is dishwasher safe. Comes packaged loose with sticker label. Measures 9 3/4" in diameter and is 1" thick.
Compare

The square pan perfectly bakes up carrot cakes, tiramisu, cinammon swirls and more. A great addition to the kitchen especially during the holidays. Pan is made of high quality metal and is dishwasher safe. Comes packaged loose with an artwork label. Measures 8 1/4" x 8 1/4" and is 1 1/4" deep.
Compare

Whoopie Pie Pan-12 Cavity Round. WILTON-Heart- Whoopie Pie Pan. Make fun Whoopie Pies perfect for sharing and eating! This pan features a non-stick surface for easy clean-up and is dishwasher safe; though Wilton recommends hand- washing. This package contains one 16-1/2x11 inch pan with twelve 3 inch diameter cavities. A Whoopie Pie recipe is included on the packaging. Imported.
Compare

7pc Mini Bakeware Set
Baking pan 11" x 7" x 1.2", Round Cake Pan 4.8" x 1.2", Wooden Pastry Brush,
2 Plastic Cookie Cutters, Measuring Spoon Set, Whisk,
with Premium Non-Stick Coating for Easy Clean Up
Made of Carbonized Steel
Compare

3 piece baking sheet set with nonstick coating, easy release for cakes & pastries. Includes 19", 17", and 15" sheets.

Wholesale Bakeware Bulk, Closeout - bake ware, baking cups, cookie cutter products and more baking accessories products, we have it all at great closeout bulk buying pricing. Be sure to check out our bulk pricing and Closeout Corner organic and natural kitchen products for other great wholesaler deals on bulk bargains. DollarDays - your one-stop wholesale distributor for dollar store, churches, schools, non profit organizations, charities and discount wholesale grocery store products, supplier for discount wholesale buy in bulk home stores, grocery stores, convenience store products deals. Cheap prices, never cheap products! Discount and wholesale grocery store products at bulk product prices for convenience and drug stores as well as wholesale bulk drug distributor items and supplier. Discount wholesale distributors and suppliers, as well as charity, church, school and non profit organizations find Dollar Days drug supply products in bulk are perfect for whole sale housewares supply stores.