Welcome to the Casa Lake County Wish List.





Dear family and friends,

Thanks for helping me help CASA kids. These kids have been abused or neglected by their families and the CASA organization tries to help them in the courts and in their homes. I would like to make their lives a little more fun by giving them some art supplies they can use. You can read all about what CASA does for kids below. Then please select an item from the list and we will make sure that someone who really appreciates it receives it. Thanks for your kindness. Love, Dylan

Court Appointed Special Advocates Lake County.

Our Mission: is to provide a thoroughly trained advocate to speak for the best interests of each abused and neglected child in Lake County, Illinois.

What does having a CASA volunteer mean to an abused child? Imagine what it would be like to lose your parents, not because of something you did, but because they can't - or won't - take care of you. Now, into your life come dozens of strangers: police, foster parents, social workers, judges, lawyers, and more. Having a CASA volunteer means having by your side a trained and committed adult who has been appointed by a judge to watch over and advocate for your best interests. It can make the difference between homelessness and a safe home, between dropping out and completing school, between unemployment and success, between jail and becoming a productive member of society.

We need your help! Please donate as much as you can of the following items of need.
Your charitable donation will be shipped directly to CASA c/o Angie Affolter or Marci Barth within 10-14 business
Shipping on all orders under $100 is $6.95, orders over $100 will be 9.95 and all orders over $399 will receive free shipping!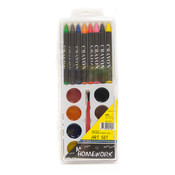 Art Set - Crayons 8 + Water colors 8
SKU: 351829
Casepack: 48 pcs
Case Price: $45.60
Request has no limit.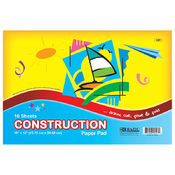 Bazic 16 Count 18" x 12" Construction Paper Pad
SKU: 310198
Casepack: 48 pcs
Case Price: $57.12
Request has no limit.