Welcome to the Gulf Coast Children Services, Inc Wish List!
Gulf Coast Children Services, Inc (GCCS) provides quality supportive services to children and their families by aiding children both nationally and internationally.
Hands of Love International (HOLI) was established as the international division of Gulf Coast Children, Inc to partner with churches and other faith based organization to take short mission trips to third world countries to aid children spiritually, physically and emotionally that are deprived due to poverty, neglect and substance abuse.
For more information you can also visit our website at
http://www.wix.com/holiministries/holi
and "Like" us on Facebook

Please donate as much as you can of the following items of need.

Thank you for your donation, we appreciate your support!

Shipping on all orders under $100 is $6.95, orders over $100 will be 9.95 and all orders over $399 will receive free shipping!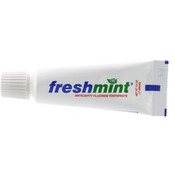 Freshmint Anti-Cavity Fluoride Toothpaste 0.6 oz
SKU: 759969
Casepack: 144 pcs
Case Price: $25.92
Request has no limit.